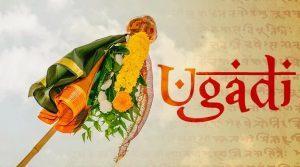 Telugu New Year day 'Ugadi' being celebrated today. The festival is being celebrated across the two Telugu states, Telangana and Andhra Pradesh to mark the beginning of the Hindu Lunar calendar. Though the nation-wide lockdown due to coronavirus dampens the traditional fervour and gaiety, people are observing the customary festivities.
Click Here To Get Test Series For All Banking Exams
What is Ugadi?
Ugadi is the Lunar New Year's Day for the people of the Telugu and Kannada communities in India.
The date of Ugadi is based on calculations of the position of the moon dating back to 12th century. Ugadi begins on the first new moon after the Spring Equinox.
Ugadi is celebrated the next morning as an Indian day starts from sunrise. This date usually falls in late March or early April in the western calendar and this date moon signifies a change in the seasons and essentially means Ugadi is a spring festival.
In Maharashtra, it is known as Gudipadawa and may be called Gudi Padava in other parts of India.
The name Yugadi or Ugadi is derived from the Sanskrit words yuga (age) and ādi (starting) – 'the beginning of a new age'.
The legend behind this festival is that Lord Brahma created the universe on Ugadi.
The famed Indian Mathematician Bhaskaracharya's astronomical calculations in the 12th century determined the date of Ugadi from the sunrise on as the beginning of the New Year, a new month and new day.
Important takeaways for all competitive exams:
Governor of Andhra Pradesh: 

Biswabhusan Harichandan.

Chief Minister of Andhra Pradesh: 

Y. S. Jaganmohan Reddy.

Capital of Andhra Pradesh: Amaravati.

Capital of Telangana: 

Hyderabad.

Governor of Telangana: 

Tamilisai Soundararajan.

Chief Minister of Telangana: K. Chandrashekar Rao.