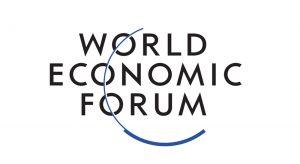 World Economic Forum (WEF) has announced its 2020 cohort of Technology Pioneers. WEF has unveiled 100 new tech firms awardees which are leaders in carbon capture, alternative meat and circular economies, while some of them aims to address food security, financial access etc. The 20th cohort of Technology Pioneers comprised 2 Indian firms namely: ZestMoney and Stellapps. These firms which featured in the list, will be invited to participate at World Economic Forum workshops, events as well as high-level discussions throughout their two years in the community.
Click Here To Get Test Series For SBI PO 2020
ZestMoney is an Indian Artificial intelligence-based digital lending platform which disburses affordable credit to millions. Stellapps is India's data-led, internet of things-based startup platform which is enagaged in digitization of the dairy supply chain .
The WEF's Technology Pioneer community was launched in 2000. It comprises of early to growth-stage companies from around the world. These companies are generally involved in the design, development and deployment of new technologies and innovations, and poised to make a significant impact on business as well as society.