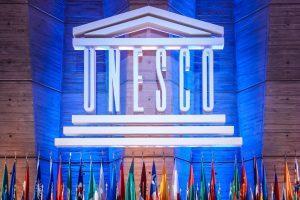 India has been ranked at 77th position in the Sustainability Index 2020 and 131st on the Flourishing Index 2020, according to a UN-backed report. The report commissioned by the World Health Organization (WHO), UN Children's Fund (UNICEF) and The Lancet medical journal.
Norway leads the table for survival, health, education and nutrition rates – followed by South Korea and the Netherlands. The central African Republic, Chad and Somalia come at the bottom.
The Sustainability Index 2020 takes into account per capita carbon emissions and the ability of children in a nation to live healthy lives. It ranks countries on excess carbon emissions compared with the 2030 target. The Flourishing Index 2020 measures the best chance at survival and well-being for children.
Important takeaways for all competitive exams:
UNESCO: United Nations Educational, Scientific and Cultural Organization.
Director-General of UNESCO: Audrey Azoulay; Headquarters: Paris, France.
UNESCO established: 16 November 1945.
Find More Ranks and Reports Here