In its latest trade and development report, the UN Conference on Trade and Development (UNCTAD) has revised India's economic growth forecast for 2023 upward to 6.6% from the earlier projection of 6%. However, the report also anticipates a slowdown in India's growth to 6.2% in 2024. Furthermore, the UNCTAD highlights concerns about the global economic outlook, with a deceleration to 2.4% in 2023, followed by a marginal improvement to 2.5% in 2024.
India's Economic Growth Projection:
UNCTAD revises India's 2023 economic growth forecast to 6.6%, up from the previous estimate of 6%.
Predicts a slight decline in India's growth to 6.2% for the year 2024.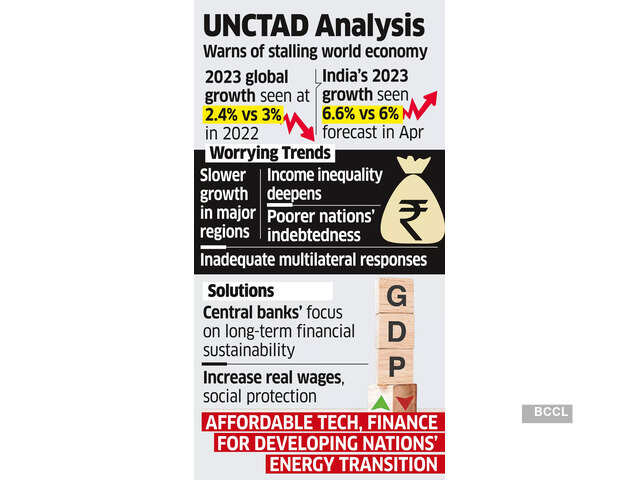 Global Economic Outlook:
Anticipates a global economic output growth slowdown to 2.4% in 2023.
Expects a modest uptick in global growth to 2.5% in 2024.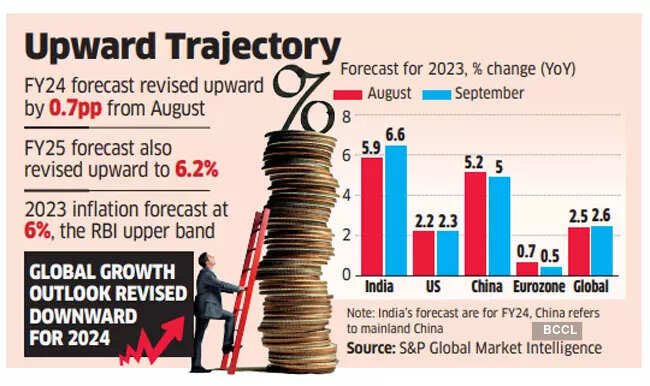 Need for Policy Changes and Institutional Reforms:
UNCTAD emphasizes the importance of policy changes and institutional reforms to prevent a lost decade in the global economy.
Urges leading central banks and policymakers to adopt a new policy direction to address economic challenges.
Find More News on Economy Here