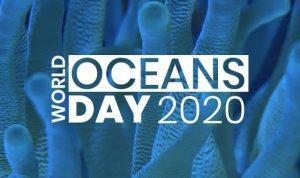 World Ocean Day is observed globally on 8th June every year. This day is observed to raise global awareness about the importance of the ocean in our lives and the ways through which we can protect it.
The theme of UN World Oceans Day 2020 is "Innovation for a Sustainable Ocean." Innovation—relating to the introduction of the latest methods, ideas, or products—is a dynamic term and one that is fundamentally filled with hope.
Click Here To Get Test Series For SBI PO 2020
The purpose of the Day is to tell the general public of the impact of human actions on the ocean, develop a worldwide movement of citizens for the ocean, and mobilize and unite the world's population on a project for the sustainable management of the world's oceans. They are a major source of food and medicine and a critical part of the biosphere. In the end, it's each day to celebrate together the sweetness, the wealth and therefore the promise of the ocean.
History of World Oceans Day:
The government of Canada had proposed the concept of World Ocean Day, at the Earth Summit in Rio de Janeiro in 1992. Officially World Ocean Day was established by the United Nations General Assembly in 2008 to be celebrated worldwide annually on 8 June to resolve the issues of oceans and also to save ocean water. By the collaboration of The Ocean Project and the World Ocean Network, it has been started celebrating on the international level.
Important takeaways for all competitive exams:
Secretary-General of the United Nations: António Guterres.