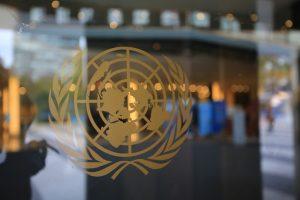 Warangal and two cities from Kerala have joined the UNESCO Global Network of Learning Cities (GNLC) in recognition of their outstanding efforts to make lifelong learning a reality for all at the local level. Warangal in Telangana, Thrissur and Nilambur are among the 77 cities from 44 countries which have joined this network of the world body.
Bank Maha Pack includes Live Batches, Test Series, Video Lectures & eBooks
Other cities that have joined the network are the Ukrainian capital Kyiv, Durban in South Africa and Sharjah in the United Arab Emirates (UAE) among others. The 77 new members bring the total number of cities within the UNESCO GNLC to 294 in 76 countries, UNESCO. The new UNESCO learning cities were added to the network following their nomination by the National Commissions for UNESCO in the concerned countries and the recommendations of a jury of experts.
About the UNESCO learning cities:
UNESCO GNLC is an international network consisting of cities that successfully promote lifelong learning across their communities. It includes 294 cities from all around the world that share inspiration, know-how and best practice among each other, the world body. The Network supports the achievement of all seventeen Sustainable Development Goals (SDGs), in particular, SDG 4 (Ensure inclusive and equitable quality education and promote lifelong learning opportunities for all) and SDG 11 (Make cities and human settlements inclusive, safe, resilient and sustainable).
Find More Miscellaneous News Here