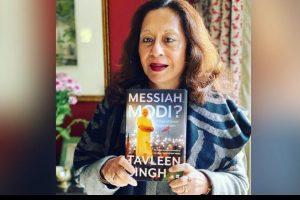 A book entitled 'Messiah Modi: A Great Tale of Expectations' penned by senior journalist & author Tavleen Singh has been released.
Click Here To Get Test Series For RBI Assistant Mains
The book was published by HarperCollins India, narrates the first support for Modi the candidate by the author, once an excellent supporter of the govt. It also talks about helpless dissatisfaction with Narendra Modi the Prime Minister (PM), his cabinet, the story of his first term as a journey from lynchings to demonetization up to Article 370, the foremost controversial law CAA (Citizenship Amendment Act), implementation of National Register of Citizens (NRC) & the guarantees he made in his first term. The author also stated that Modi is that the most isolated PM that she has seen in Delhi.
Find More Books and Authors Here