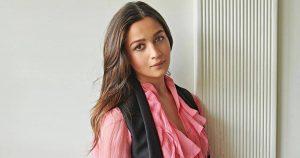 The 29-year-old actress, Alia Bhatt has been awarded the Best Actor at the prestigious Priyadarshni Academy Smita Patil Memorial Award. This award is given for her commendable contribution to Indian cinema at the 38th-anniversary celebrations of the premier non-profit, socio-cultural and educational organisation, Priyadarshini Academy.
Bank Maha Pack includes Live Batches, Test Series, Video Lectures & eBooks
This honour is bestowed upon outstanding national and international recipients annually and awards global recognition for their unparalleled excellence and immense contribution to their respective fields. This year, exceptional achievers were felicitated virtually by Union Ministers, Government of India, at the Academy's Awards presentation ceremony through a webinar scheduled for September 19, 2022.
Notably:
Ms Kiara Advani, Actress, India, received Priyadarshni Academy's Smita Patil Memorial Award 2021 for Best Actress.
Ms Taapsee Pannu, Actress, India, received Priyadarshni Academy's Smita Patil Memorial Award 2020 for best actress.
History of the award:
Priyadarshni Academy's Smita Patil Memorial Award; which started in the year 1986, honours the Actresses who have done notable work in the field of acting.
On September 19, 1985, Priyadarshni Academy celebrated its first anniversary by holding an awards ceremony at Mumbai's iconic Taj Mahal Palace and Towers. It is Mr Rupani's belief that nothing encourages talent and endeavour better than acknowledgement.
The very first awards evening was attended by the entire cabinet of Maharashtra's ruling government! Not only was this a feat in itself, but Mr Nanik Rupani had also invited the then Chief Minister of Maharashtra, Dr Shivajirao Patil Nilangekar and MPCC (I) President, Ms Prabha Rau to attend the ceremony in spite of the widely known political differences that had surfaced between them. It was widely said that reconnecting these two dignitaries was a unique showcase of the humanist in Mr Rupani at work – the 'Rupani Cement'!