The Chief Minister of Andhra Pradesh, Y S Jagan Mohan Reddy, initiated the construction of the Mulapeta greenfield port in Srikakulam district. The port is estimated to cost Rs 4,362 crore and is expected to be completed within two years. In addition to the port, the Chief Minister also laid the foundation for a fishing harbor in Budagatlapalem, a life irrigation project that will span from the Gotta barrage to the Hira Mandalam reservoir, and the continuation of work on the Mahendra Tanaya river.
Buy Prime Test Series for all Banking, SSC, Insurance & other exams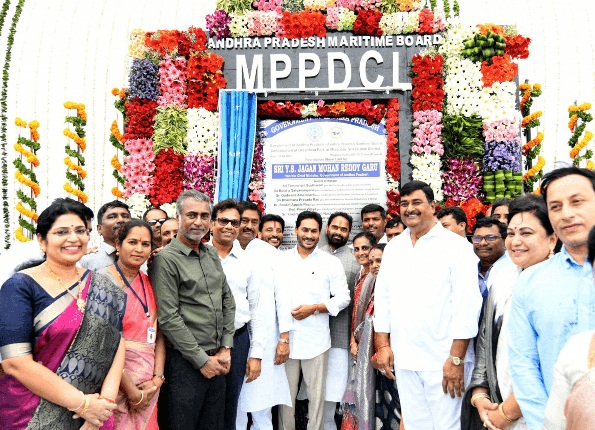 Significance of this development:
Speaking at a public meeting held in Naupada village, the Chief Minister Y S Jagan Mohan Reddy expressed his pride in the four development projects, stating that they would bring about a significant transformation in the Srikakulam district. He highlighted that the district has the advantage of a 193-kilometre long coastline, which constitutes a significant portion of the state's total coastline of 974 kilometers.
Reddy's emphasis on the importance of the coastline underscores the potential for the region to become a major hub for maritime activities, including trade and commerce, fishing, and tourism. The development of the Mulapeta greenfield port and the fishing harbor in Budagatlapalem is expected to significantly boost the local economy and create employment opportunities for the people in the district.
The irrigation project and the Mahendra Tanaya river project are aimed at promoting sustainable agriculture and mitigating the adverse effects of flooding in the region. The Chief Minister's comments at the public meeting reflect the government's commitment to promoting sustainable development in the state, which can lead to long-term economic growth and social well-being.
You may also read this: