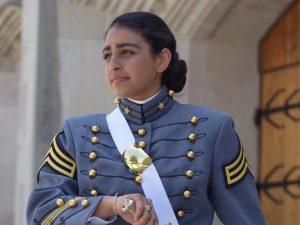 Anmol Narang has made history by becoming the 1st observant Sikh to graduate from the distinguished United States (US) Military Academy at West Point. She was among about 1,100 cadets who graduated at the premier institution's campus in New York with the rank of 2nd lieutenant. She is hopeful that her efforts to represent her religion and community will encourage Americans to find out more about Sikhism. She was born and raised in Roswell, Georgia. 
Click Here To Get Test Series For SBI PO 2020
In 1987, Congress passed a law that prohibited Sikhs and a number of other religious communities from maintaining their articles of religion while within the military, despite a history of diverse service and simple accommodations.
Find More Miscellaneous News Here