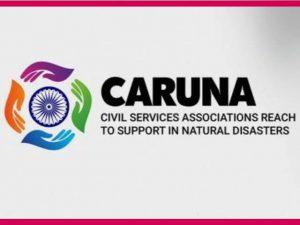 Civil services officers' associations have formed an initiative called 'Caruna' to support and supplement the government's efforts in fighting coronavirus. The acronym 'Caruna' stands for Civil Services Associations Reach to Support in Natural Disasters.
The platform includes officers from the Indian Administrative Service (IAS), Indian Police Service (IPS), Indian Foreign Service (IFS), Indian Revenue Service (IRS), state services and so on. This platform was launched by the IAS Association vice-president Sanjeev Chopra.
Click Here To Get Test Series For SBI PO 2020
The objective of CARUNA Initiative:
The officers have set up teams in sync with the 11 empowered groups created by the Narendra Modi government to tackle all issues related to the COVID-19 outbreak. The teams will assist the government in specific areas like medical emergency management plan, availability of hospitals, isolations and quarantine facilities, disease surveillance and testing and critical care training.
These teams are also working on supporting the availability of essential medical equipment such as masks, gloves and ventilators, augmenting human resources, facilitating supply chain and logistics for necessary items such as food and medicine, and also working on economic and welfare measures, information dissemination, public awareness, technology and data management issues relating to the lockdown.