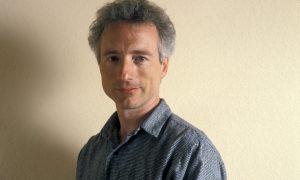 Larry Tesler, the computer scientist who introduced the cut, copy and paste commands passed away. The scientist was born in the Bronx, New York, in 1945, and worked in the genesis stage of computers in the 1960s, aiming to make them more accessible and intuitive.
In 1973, Tesler joined Xerox's Palo Alto Research Center (PARC) and this is where he developed to cut, copy and paste. These concepts were instrumental in the development of text editors and early computer operating systems.
This is how to copy and paste on a Mac and on Windows
Mac in time: 35 years of Apple's legendary Macintosh
Google Chrome will soon let you copy the text on one device and paste it on another
While cut, copy and paste were developed at PARC, the research centre is more well known for its early work on graphical user interfaces and using a mouse to navigate them because Apple co-founder Steve Jobs used many of its ideas as inspiration for Apple's products. In fact, Tesler was even part of some of the Jobs' visits to Xerox.
Tesler worked for blue-chip firms including Apple, Amazon and Yahoo. He appropriately began his Silicon Valley career at photocopying company Xerox's Palo Alto Research Center (Parc) before being recruited by Apple's founder, Steve Jobs. He worked at Apple for 17 years and rose through the ranks to become a chief scientist. He specialised in user interface design and is most famous for devising the cut and paste command alongside his colleague Tim Mott at Parc. He worked for Apple in 1980 after being recruited from Xerox by late co-founder Steve Jobs. The command was incorporated into Apple's software on the Lisa computer in 1983 and on the original Macintosh the following year.