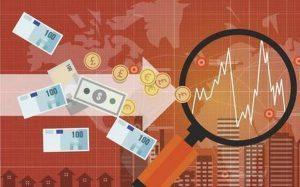 The Economist Intelligence Unit has revised downwards its global growth forecast for 2020 to 2.2% from 2.3%. This impact because of Novel coronavirus outbreak in China and also the virus starts spreading globally. The virus originated in Wuhan, a city of around 11.3 million people in central Hubei province, China, and has spread to most provinces in mainland China and overseas.
Global growth was sluggish throughout 2019 amid trade tensions, a sharp deceleration in real GDP growth in the US, China and India and political uncertainty in a number of EU countries.  EIU also revised China's growth downwards by lowering the real GDP (Gross Domestic Product) forecast for China in 2020 to 5.4 per cent from 5.9 per cent earlier. 
EIU also estimated the GDP growth for India to 6.1 per cent for 2020 from 4.9 per cent estimated for the year 2019, Low-interest rate in India will increase the demand and Investment in 2020 and also the coronavirus does not spread in India are the reasons for the upward GDP growth.
Important takeaways for all competitive exams:
Economist Intelligence Unit Managing Director (MD): Robin Bew.
Economist Intelligence Unit headquarters: London, England.
Economist Intelligence Unit founded: 1946.
Find More News on Economy Here