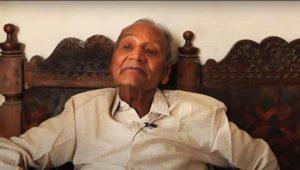 Eminent historian, author and columnist Ronald Vivian Smith passed away. He was born in Agra in 1938. He came to Delhi in the 1950s and started working at the Press Trust of India in 1961.
Click Here To Get Test Series For SBI PO 2020
Ronald Vivian Smith has authored a dozen books, mostly on the National Capital. Two of his noted books on the national capital are 'Delhi: Unknown Tales of a City' and 'The Delhi that No-one Knows'. The 'True Chronicler of Delhi' was the recipient of the Canon Holland Prize and the Rotary Award for general knowledge and journalism award (1997-98) from the Michael Madhusudan Academy.