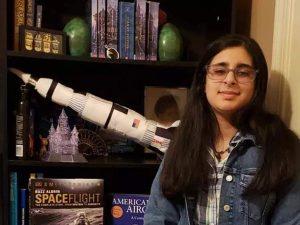 17-year-old, Indian-origin girl, Vaneeza Rupani has been honoured of naming the NASA's 1st Mars helicopter 'Ingenuity'. she submitted her essay into NASA's "Name the Rover" contest. She has suggested the name 'INGENUITY' for the helicopter, which has been liked and accepted by NASA. She is a high school junior from Northport, Alabama.
Click Here To Get Test Series For SBI PO 2020
In March 2020, NASA announced that its next rover to Mars would be named Perseverance. Perseverance and Ingenuity are scheduled to launch in July 2020 and land in February 2021 at the Mars. Ingenuity will be the first aircraft to attempt powered flight on another planet.
Important takeaways for all competitive exams:
The administrator of the National Aeronautics and Space Administration (NASA): Jim Bridenstine.
Headquarters of NASA: Washington D.C., United States.