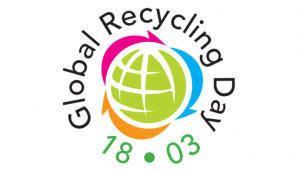 Global Recycling Day is observed globally on 18th March every year. This day was first observed on March 18, 2018, by the Bureau of International Recycling (BIR) and celebrated globally every year to raise awareness of the importance of recycling. The Global Recycling Foundation announces "Recycling Heroes" as the theme for third Global Recycling Day. The main aim of the day is to turn 'waste' into a valuable resource.
Click Here To Get Test Series For RBI Assistant Mains
The mission of Global Recycling Day as set out by the Global Recycling Foundation:
To tell world leaders that recycling is simply too important not to be a global issue and that a common, joined-up approach to recycling is urgently needed.
To ask people across the planet to think resource, not waste, when it comes to the goods around us – until this happens, we simply won't award recycled goods the true value and repurpose they deserve.