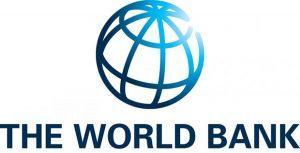 For the implementation of Assam Inland Water Transport Project, the Government of India (GoI), the Government of Assam and the World Bank have signed a $88 million loan agreement. The loan agreement seeks to modernize the Assam's passenger ferry sector by improving the infrastructure and its services. The government ferries are operated by the Assam Shipping Company (ASC) while the terminals and terminal services are provided by the Assam Ports Company (APC) in the state of Assam.
Details of Loan agreement:
The International Bank for Reconstruction and Development (IBRD) will provide the loan amount of $88 million for the modernization of Assam Inland Water Transport Project. The loan has a final maturity of 14.5 years with a grace period of 5 years.
Impact of the loan agreement:
The $88 million agreement will provide technically better designed terminals and energy-efficient vessels to make the ferry services more efficient, modern and safe mode of river transport system. The ferry services will benefit both the passengers as well as the cargo carried by the vessels.
The modernization of the ferry services with the increased efficiency will also led to low-carbon emission and is a more sustainable mode of transport. The above mode of transport is also an low cost option in comparison with the construction and maintenance of flood-resilient roads and bridges across the Brahmaputra river.
Important takeaways for all competitive exams:
President of World Bank: David R. Malpass; Headquarter: Washington DC.
Capital of Assam : Dispur; Chief Minister: Sarbananda Sonowal, Governor: Jagdish Mukhi.
Find More News Related to Agreements