The Centre has recently made a significant change to the income criteria for individuals falling under the Economically Weaker Section (EWS) category in the Pradhan Mantri Awas Yojana–Urban (PMAY-U) in the Mumbai Metropolitan Region (MMR). The income threshold has been raised from Rs 3 lakh to Rs 6 lakh, aiming to expand eligibility and accessibility to affordable housing. This article explores the impact of this decision and its implications for housing applicants in the region.
Expanding Eligibility for Affordable Housing:
Deputy Chief Minister Devendra Fadnavis, who also serves as the Maharashtra Housing Minister, had urged the Centre to review the income criterion for the EWS category. The recent enhancement of the income slab in PMAY-U addresses this concern and offers a more inclusive approach to affordable housing. This change will enable a larger number of individuals from the EWS category to qualify for the scheme.
Missed Opportunity in the Mumbai MHADA Lottery:
Unfortunately, the recent Mumbai MHADA lottery for 4,082 houses, which concluded on July 12, missed the chance to incorporate the increased income slab for PMAY-U houses. Within the previous income threshold of Rs 3 lakh, the lottery received a staggering 23,776 applications for the 1,947 PMAY houses offered. This implies that if the income slab had been revised earlier, more applicants from the EWS and LIG (Lower Income Group) categories could have been eligible for PMAY houses.
Future Opportunities for PMAY-U Applicants:
Although the previous lottery missed the chance to include the revised income provision, the upcoming lottery draw will consider the increased income slab. This means that applicants from the EWS and LIG categories will have the opportunity to apply for PMAY houses. The availability of PMAY houses in Goregaon offers promising prospects for affordable housing in the region.
High Demand for Mumbai MHADA Houses:
Mumbai MHADA received a staggering 1.19 lakh applications for the 4,082 houses offered in the recent lottery. The lottery draw date is yet to be decided, but the high number of applications demonstrates the pressing demand for affordable housing in Mumbai. The increased income slab for PMAY-U will likely attract even more applicants in future housing lotteries, providing relief to individuals seeking affordable homes.
Overview of Pradhan Mantri Awas Yojana–Urban: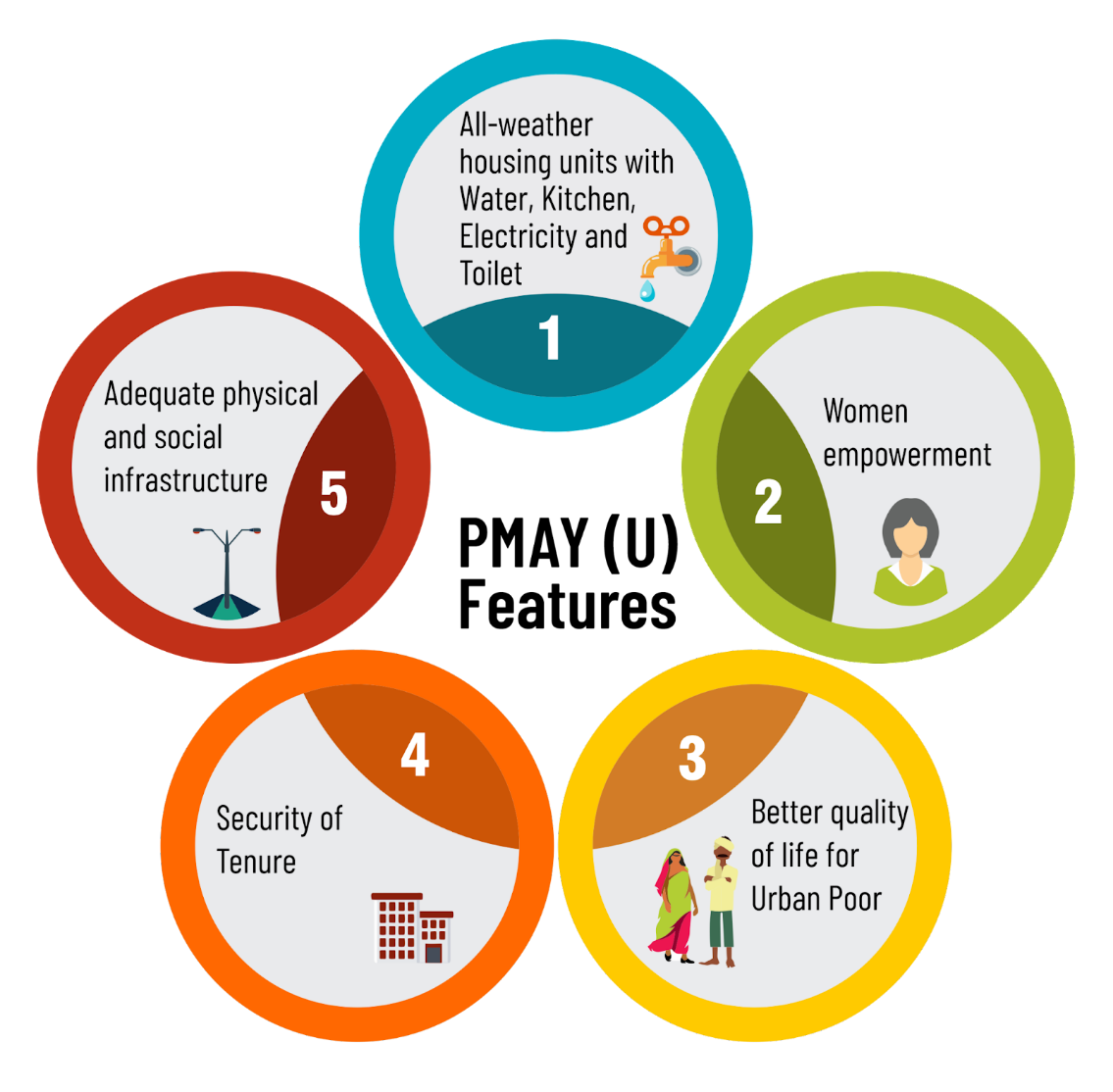 Pradhan Mantri Awas Yojana–Urban (PMAY-U) was initiated by the housing and poverty alleviation ministry at the Centre. The scheme aims to provide affordable housing to individuals belonging to the EWS and LIG categories.
The Centre offers a subsidy of up to Rs 2.5 lakh per dwelling unit under this affordable housing partnership.
The income slabs for EWS homebuyers in Maharashtra vary depending on the region, with the current threshold set at Rs 6 lakh for MMR, Pune, and Nagpur, and Rs 4.5 lakh for the rest of the state. However, these income slabs were not previously applicable to PMAY projects.