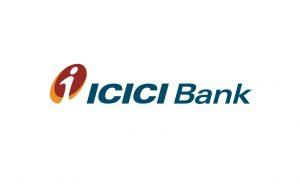 ICICI Bank has introduced an online overdraft(od) facility 'Insta FlexiCash' for its salary account customers. The end-to-end fully digital facility is often accessed with no documentation, using the Bank's internet banking platform without visiting a bank branch. This facility is meant to guard ICICI Bank Salary Account customers against missing their Equated Monthly Instalments (EMIs) or cheque bounces thanks to insufficient funds by providing short-term instant credit. Customers can easily avail of this facility by initiating their application online.
About 'Insta FlexiCash':
Insta Flexicash is an end-to-end fully digital facility which may be availed using the bank's Internet banking platform. The facility is often sanctioned immediately while customers can start using the approved OD limit within 48 hours.
Click Here To Get Test Series For SBI PO 2020
Important Features of 'Insta Flexicash':
Instant approval for overdraft facility: Customers get a moment approval for the OD facility with no documentation, using the Bank's internet banking platform.
Extensive credit limit of OD: The Bank offers customers a credit limit worth up to 3 times their net salary.
Only buy what you use: Interest should be paid only on the particular OD amount utilised.
FlexiCash comes with a hard and fast rate of interest that's calculated on a daily reducing balance. The interest is charged only on the quantity you employ and therefore the period that you employ it. In case there's no usage of the funds, there'll be no interest payable.
The flexibility of repayment: Customers have the pliability to clear the outstanding limit at their convenience. They are only required to pay the interest that's due monthly.
No foreclosure charges: the power offers customers the pliability to repay the OD amount that they avail, as and once they prefer to, with none foreclosure charges
The convenience of auto-renewal: Customers enjoy the convenience of the automated process enhancement and renewal of OD limit every 12 months.
Important takeaways for all competitive exams:
Managing Director & CEO of ICICI Bank: Sandeep Bakhshi.
Non-Executive (part-time) Chairman of ICICI Bank: Girish Chandra Chaturvedi.
ICICI Bank established: 1994.
Headquarters of ICICI Bank: Mumbai, Maharashtra.