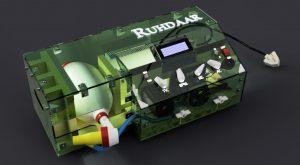 A low-cost mechanical ventilator "Ruhdaar" has been developed by team of engineering students from IIT Bombay, NIT Srinagar and Islamic University of Science & Technology (IUST), Jammu and Kashmir. This low cost mechanical ventilator has been made using locally available materials.
Click Here To Get Test Series For SBI PO 2020
One of the team member stated that the prototype of ventilator "Ruhdaar" costed the team around Rs. 10,000, which can be lowered during its mass production. Low-cost mechanical ventilator "Ruhdaar" has the capability of providing adequate breathing support that is necessary to save the life of a critically ill COVID-19 patient.