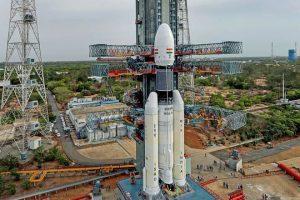 According to the Minister of State in the Prime Minister's Office, Jitendra Singh, a possible schedule for the launch of Chandrayaan-3 is planned to be implemented in the first half of 2021. The preparation of Chandrayaan-3 has been done by taking lessons from the previously launched Chandrayaan-2, a Moon mission which was launched in 2019, in which the Indian Space and Research Organisation (ISRO)'s Vikram Lander lost contact following a hard landing on the Moon's surface.
Chandrayaan-3 will be designed to increase design, capacity with a cost of around Rs 610 crore, including Rs 360 crore for the launch rocket. ISRO also decided to launch in the same area where Chandrayaan-2 launched, and would have a lander, rover and propulsion module like its predecessor.
Jitendra Singh also mentioned India's manned space mission Gaganyaan project,where 4 biological and 2 physical science experiments related to microgravity have been done.
Important takeaways for all competitive exams:
Headquarters of ISRO: Bengaluru,Karnataka.
Chairman of ISRO: K. Sivan.
ISRO established: 15 August 1969.