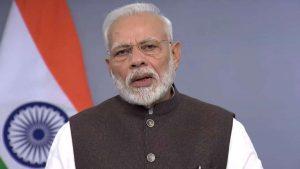 Indian Prime Minister Narendra Modi has announced the complete lockdown of the entire nation, as part of government's stringent efforts to tackle coronavirus disease Covid-19. The entire country will be under lockdown from 25 March 2020. This lockdown will be in place for 21 days. This is the second time in a week when he addressed the country on the fast-spreading disease with flu-like symptoms that has infected more than 3.5 lakh people and killed over 16,000.
Here are some key takeaways from his address to the nation:
PM Modi has highlighted the threat posed by the Sars-Cov-2 virus, which causes Covid-19 disease, and appealed to people to practice social distancing and work from home.
This measure was absolutely necessary to stop the transmission of COVID-19 virus.
The need for maintaining 'social distancing' and appealed to the citizens to stay at home and follow health instructions to break the transmission chain. The coming 21 days are very important to us.
According to health experts, at least 21 days time is very important to break the coronavirus infection cycle.
Testing facilities related to corona, Personal Protective Equipments, Isolation Beds, ICU beds, ventilators, and the number of other necessary tools will be increased rapidly.
The PM assured that the supply of essential commodities will not be disrupted.