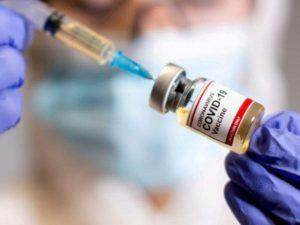 Vaccine Maitri Initiative is an initiative launched by India to gift COVID-19 vaccines to neighbouring countries. Recently, Sri Lanka and Bahrain have received the COVID-19 vaccines from India under the initiative. The Vaccine Maitri initiative was launched by India on January 20 to gift COVID-19 vaccines to neighbouring countries.
WARRIOR 5.0 Batch for SBI, RRB, RBI and IBPS Exams Banking Awareness Online Coaching | Bilingual
About the initiative:
Sri Lanka has received 5 lakh Covid-19 vaccines from India as a part of the "Vaccine Maitri" initiative.
Consignment of vaccines has also been sent to Bahrain. The country will receive 10,800 vaccines under the initiative.
India has already delivered over 5 million doses to seven countries in the neighbourhood under the initiative before Sri Lanka and Bahrain.
The 7 countries are- the Maldives (100,000 vaccines), Bhutan (150,000 vaccines), Nepal (1 million vaccines), Bangladesh (2 million vaccines), Myanmar (1.5 million vaccines), Mauritius (100,000 vaccines), and Seychelles (50,000 vaccines).
Commercial supplies of Covishield have also been sent to Morocco, Brazil, (2 million doses each), and Bangladesh (5 million doses).
COVID-19 Vaccination in India:
The COVID-19 vaccination programme started in India on January 16, 2021, with the two approved vaccines (Emergency-use) – Covishield and Covaxin. In phase 1, health workers are being vaccinated followed by people above the age of 50 years.