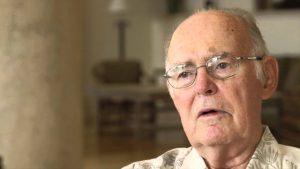 Gordon Moore, who helped start the company Intel in 1968 and predicted that computing power would continue to increase over time (known as "Moore's Law"), has passed away at the age of 94. Moore was an important figure in the semiconductor industry and played a key role in putting Intel's processors in most personal computers.
Buy Prime Test Series for all Banking, SSC, Insurance & other exams
Career and life of Gordon Moore
Gordon Moore is an American businessman, engineer, and co-founder of Intel Corporation, one of the world's largest semiconductor chip manufacturers. He is widely known for his observation in 1965, which came to be known as "Moore's Law," which states that the number of transistors on a microchip will double every 18-24 months, while the cost of production will decrease.
Moore was born on January 3, 1929, in San Francisco, California. He received his bachelor's degree in chemistry from the University of California, Berkeley, and a Ph.D. in chemistry and physics from the California Institute of Technology. He worked at the Applied Physics Laboratory of Johns Hopkins University before co-founding Intel Corporation with Robert Noyce in 1968.
Moore served as the CEO of Intel Corporation from 1975 to 1987 and later as the chairman of the board from 1997 to 2000. He has been awarded several honors for his contributions to the field of electronics and technology, including the National Medal of Technology and Innovation in 1990, the IEEE Medal of Honor in 2008, and the Presidential Medal of Freedom in 2015.
You may also read this: