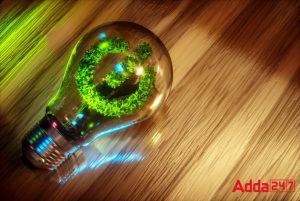 International E-Waste Day 2022:
Each year, International E-Waste Day is held on 14 October, an opportunity to reflect on the impacts of e-waste and the necessary actions to enhance circularity for e-products. ​​​​​International E-Waste Day was developed in 2018 by the Waste Electrical and Electronic Equipment recycling (WEEE) Forum to raise the public profile of waste electrical and electronic equipment recycling and encourage consumers to recycle. 2022 is the fifth edition of International E-Waste Day.
Bank Maha Pack includes Live Batches, Test Series, Video Lectures & eBooks
This year, the main focus of International E-Waste Day will be those small electrical devices that we no longer use but keep in drawers and cupboards or often toss in the general waste bin. This is why International E-Waste Day (#ewasteday) 2022 will be focusing on small items of e-waste, under the slogan "Recycle it all, no matter how small!". #ewasteday will take place on 14 October 2022.
About E-Waste:
According to the United Nations, in 2021 each person on the planet will produce on average 7.6 kg of e-waste, meaning that a massive 57.4 million tons will be generated worldwide. Only 17.4% of this electronic waste, containing a mixture of harmful substances and precious materials, will be recorded as being properly collected, treated and recycled. Many initiatives are undertaken to tackle this growing concern, but none of them can be fully effective without the active role and correct education of consumers.
The International Telecommunication Union (ITU) also indicates that e-waste is one of the largest and most complex waste streams in the world. According to the Global E-waste Monitor 2020, the world generated 53.6 Mt of e-waste in 2019, only 9.3 Mt (17%) of which was recorded as being collected and recycled. E-waste contains valuable materials, as well as hazardous toxins, which make the efficient material recovery and safe recycling of e-waste extremely important for economic value as well as environmental and human health. The discrepancy in the amount of e-waste produced and the amount of e-waste that is properly recycled reflects an urgent need for all stakeholders including the youth to address this issue.
Important takeaways for all competitive exams:
International Telecommunication Union Headquarters

:

 

Geneva, Switzerland;

International Telecommunication Union Founded

:

 

17 May 1865;

International Telecommunication Union Secretary-General: Houlin Zhao.