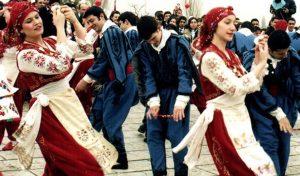 International Nowruz Day is being celebrated globally on 21 March every year. International Nowruz Day is being observed to celebrate "Nowruz" which is an ancestral festivity and marks the first day of spring as well as the renewal of nature. It also encourages values of peace and solidarity among generations and within families hence contributing to cultural diversity and friendship among peoples as well as in different communities.
Click Here To Get Test Series For RBI Assistant Mains
Nowruz marks the first day of spring which has been celebrated on the occasion of the astronomical vernal equinox that generally occurs on 21 March. It is celebrated by more than 300 million people all around the world as the beginning of the new year and is being celebrated for over 3,000 years in the Balkans, the Black Sea Basin, the Caucasus, Central Asia, the Middle East and other regions.
Important takeaways for all competitive exams:
Secretary General of the United Nations: Antonio Guterres.
Director General of United Nations Educational, Scientific and Cultural Organization (UNESCO): Audrey Azoulay.