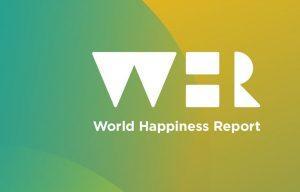 The United Nations has released World Happiness Report 2020. The World Happiness Report ranks 156 countries by how happy their citizens perceive themselves to be. The report is a landmark survey of the state of global happiness. This is the 8th edition of the World Happiness Report. The special focus of World Happiness Report 2020 was on "environments for happiness" which emphasizes more specifically on social environments for happiness, as reflected by the quality of personal social connections and social institutions.
Click Here To Get Test Series For RBI Assistant Mains
The World Happiness Report 2020 covers the period of 2017-2019 and analyses the countries on following 6 variables:
GDP per capita
Social support
Healthy life expectancy
Freedom to make life choices
Generosity
Perceptions of corruption
Ranking of countries as per World Happiness Report 2020:
1. Finland
2. Denmark
3. Switzerland
4. Iceland
5. Norway
6. Netherlands
7. Sweden
8. New Zealand
9. Austria
10. Luxembourg
144. India
Important takeaways for all competitive exams:
Secretary General of the United Nations: Antonio Guterres.
Find More Ranks and Reports Here