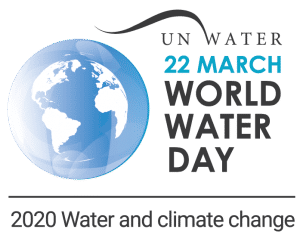 World Water Day observed globally on 22nd March every year. World Water Day, held on 22 March every year since 1993, focuses on the importance of freshwater. World Water Day celebrates water and raises awareness of the 2.2 billion people living without access to safe water. It is about taking action to tackle the global water crisis. A core focus of World Water Day is to support the achievement of Sustainable Development Goal 6: water and sanitation for all by 2030.
This year, World Water Day 2020 theme: "Water and Climate Change".
Click Here To Get Test Series For RBI Assistant Mains
History of the Day
The idea for this international day goes back to 1992, the year in which the United Nations Conference on Environment and Development in Rio de Janeiro took place. That same year, the United Nations General Assembly adopted a resolution by which 22 March of each year was declared World Day for Water, to be observed starting in 1993.
Important takeaways for all competitive exams:
Secretary-General of the United Nations: Antonio Guterres.
The United Nations officially came into existence on 24 October 1945.