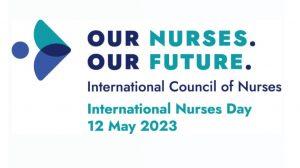 International Nurses Day 2023
International Nurses Day is observed on the 12th of May every year to commemorate the birth of Florence Nightingale, the founder of modern nursing, who was born on May 12, 1820. Nightingale was a British nurse, statistician, and social reformer who lay the foundation for what we see as modern nursing – a structured, methodical process of nursing the sick back to health. International Nurses Day is a Global celebration that acknowledges and celebrates the commitment and bravery of nurses around the world.
Buy Prime Test Series for all Banking, SSC, Insurance & other exams
Nurses Day Theme 2023
The theme for International Nurses Day 2023 is 'Our Nurses. Our Future.' It recognizes the invaluable contributions of nurses globally and highlights their vital role in shaping the future of healthcare. This day serves as a global celebration of nurses, honoring their commitment, bravery, and dedication. It emphasizes the importance of showing equal respect and gratitude to nurses worldwide for their tireless efforts in providing quality healthcare and improving patient outcomes.
Significance of International Nurses Day 2023
The significance of International Nurses Day lies in its ability to raise awareness about the contributions and challenges of the nursing profession. It offers an opportunity to acknowledge and appreciate the tireless work of nurses. The day also allows nurses to take pride in their profession, recognizing the crucial role they play in the healthcare system. On International Nurses Day, the International Council of Nurses prepares the International Nurses' Kit, which contains educational.
History of International Nurses Day
The history of International Nurses Day dates back to 1974 when the International Council of Nurses officially declared May 12 as a day to celebrate nurses worldwide. This day recognizes the dedication and compassionate care provided by nurses, who serve as the primary caregivers for patients. The kindness and empathy shown by nurses often contribute to patients' well-being and recovery.
You may also read this: