Union Ministry of Science & Technology; Earth Sciences, Dr Jitendra Singh said, the world today recognises India's Blue Economy resources and the International Seabed Authority with headquarters in Jamaica has officially designated India as a "Pioneer Investor".
The Union Ministry of Science & Technology said, the Blue Economy has been given high priority and the same is now being recognised globally. PM Modi referred to India's Deep Sea Mission in his Independence Day address for two consecutive years in 2021 and 2022.
Buy Prime Test Series for all Banking, SSC, Insurance & other exams
What More Has Been Done:
International Seabed Authority (ISA) and Ministry of Earth Sciences also exchanged PMN (Polymetallic Nodules) exploration extension contract. This contract was initially signed on 25th March 2002 for a period of 15 years, which later was extended by the authority twice for 5 years period, during 2017 and 2022.
India, with its 7500-kilometer-long coastal belt, is both a stakeholder as well as a contributor in exploring and utilizing sea resources. The ministry expressed happiness over India being designated in the category of 'Pioneer investor' having special interests, by the ISA.
India's Deep-Sea Mission is one of the prime projects which has been undertaken by the Government of India under Prime Minister Modi. An amount of Rs 600 crore has been allocated for the Mission, which will bring to the fore India's oceanic capabilities.
India's vast maritime interests and noted that the Blue Economy in India has a vital relationship with the nation's economic growth. India is a strong proponent of the "Blue Growth" as a part of the long-term strategy to support sustainable growth in the marine and maritime sectors.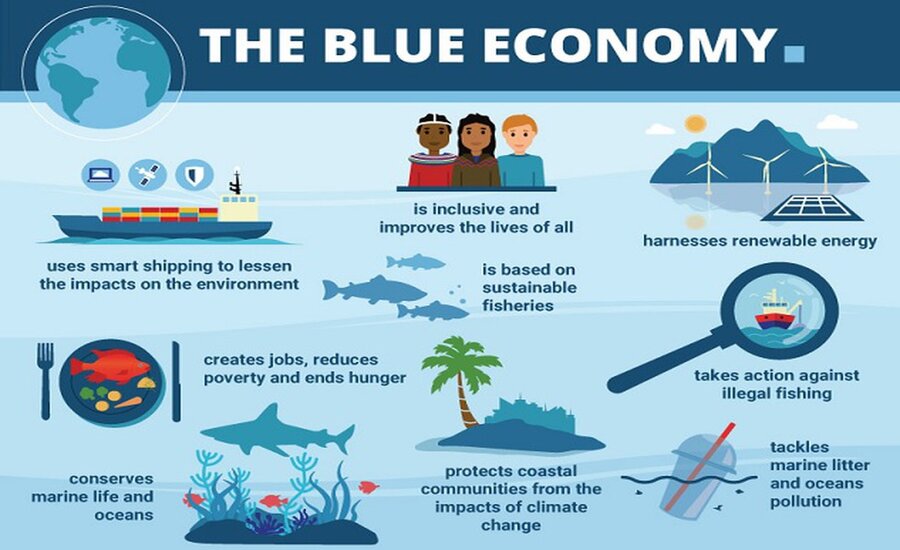 India is in the process of bringing out its own comprehensive Blue Economy policy framework, which aims at covering the coastal economy, tourism, marine fishery, technology, skill development, shipping, deep-sea mining, and capacity building in a holistic manner.
Ministry of Earth Sciences has been conducting PMN exploration program covering components like Survey & Exploration, Environmental Impact Assessment, Technology Development (Mining), and Technology Development (Extractive Metallurgy) through its nodal institute National Institute of Ocean Technology (NIOT) and other associated national institutes like National Institute of Oceanography (NIO), Institute of Minerals and Materials Technology (IMMT).
The ultimate objective of the program is to complete preparatory work to demonstrate the pilot mining at Test Mining Site (TMS).
The various activities under this programme are under implementation and significant progress has been made towards the preparatory work, which has been communicated to the ISA time to time through submission of annual reports.
About International Seabed Authority (ISA):
The ISA was established in 1982 by UNCLOS (United Nations Convention on the 'Law of the Sea') and is an autonomous intergovernmental body with 167 members.
ISA is the institution through which Parties to UNCLOS design and control all the mineral-related resources activities in the area.
ISA became operational as an autonomous international institution in June 1996 and has 168 members, including the European Union.
What Is a Pioneer Investor:
Pioneer Investor is An early investment made in any new sector or technology. E.g. Polymetallic nodules at the ocean bed.
Find More News Related to Agreements