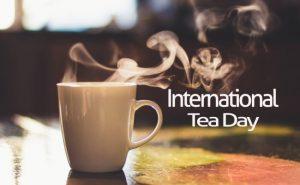 International Tea Day is observed every year on December 15 in countries like Bangladesh, Sri Lanka, Nepal, Vietnam, Indonesia, Kenya, Malawi, Malaysia, Uganda, India, and Tanzania. It is the second most used drink in the world after water. For some people, tea is an integral part of life which adds rhythm. China is currently the largest exporter of tea. According to a study conducted by the Tea Board of India in 2007, around 80 per cent of the total tea produced in India is consumed by the domestic population.
Buy Prime Test Series for all Banking, SSC, Insurance & other exams
International Tea Day 2021: History
The first ITD was held in New Delhi in India in 2005. However, in 2015, the Indian government proposed to the UN Food and Agriculture Organisation to expand International Tea Day across the world.
The reason for the UN celebrating May 21 as International Tea Day is that the season of tea production begins in May in most of the tea-producing countries.
What is Tea?
Tea is a beverage made from the Camellia Sinensis plant. Tea is the world's most-consumed drink, after water. It is believed that tea originated in northeast India, north Myanmar and southwest China, but the exact place where the plant first grew is not known. Tea has been with us for a long time. There is evidence that tea was consumed in China 5,000 years ago. Tea consumption can bring health benefits and wellness due to the beverage's anti-inflammatory, antioxidant and weight loss effects. It also has cultural significance in many societies.