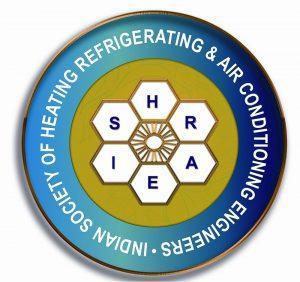 Indian Society of Heating, Refrigerating and Air Conditioning Engineers has organized "ACREX India 2020" at India Expo Mart Limited, Greater Noida. "ACREX India 2020" is largest exhibition of South Asia on Heating, Ventilation & Air Conditioning (HVAC) Industry. This was the 21st edition of the exhibition which was witnessed by visitors from over 25 countries. The 21st edition of the exhibition focuses on indoor air quality, sustainable buildings and HVAC technology. The exhibition also acted as a valuable stage for all players which are connected to the HVAC industry.
A live exhibit titled "Shudh Vaayu Deergh Aayu" (Trans: Clean air, Long life) was also exhibited with regard to indoor air quality and clean air.
ISHRAE has also instituted "ACREX Hall of Fame" which will act as a benchmark for industry to honour iconic projects in India. It has also framed "ACREX Awards of Excellence" to award products and services across disciplines like innovation, green buildings, energy saving, green products, building automation etc.
Find More Miscellaneous News Here