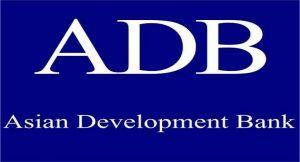 Asian Development Bank (ADB) will provide a total of USD 4 million (about ₹29 crores) to help developing countries in Asia and Pacific to fight the outbreak of novel coronavirus (COVID-19).
The Asian Development Bank has approved a further USD 2 million to help developing countries in Asia and the Pacific contain the outbreak of the novel coronavirus and improve resilience to this and other communicable diseases. The funds will be available for all ADB developing member countries in updating and implementing their pandemic response plans.
The work will be conducted in close collaboration with the World Health Organization. ADB's funding will help countries catalyze efforts to mitigate further damage to the health of families and economies and position them to better respond to the current and future outbreaks. The first tranche assistance was to strengthen the immediate response capacity in Cambodia, China, Laos, Myanmar, Thailand, and Vietnam.
ADB also provided a private sector loan of up to CNY 130 million (USD 18.6 million) to Wuhan, PRC-based Jointown Pharmaceutical Group Co Ltd to enhance the distribution and supply of essential medicines and protective equipment.
Important takeaways for all competitive exams:
President of ADB: Masatsugu Asakawa.
Formation of ADB: 19 December 1966.
Headquarters of ADB: Manila, Philippines.
Membership of ADB: 68 countries.