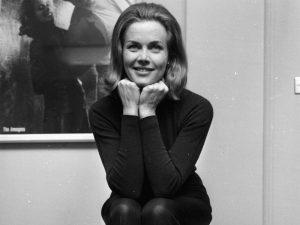 James Bond film actress Honor Blackman has passed away. She was best known for playing the legendary Bond girl Pussy Galore in the 1964 James Bond movie 'Goldfinger' starring alongside Sean Connery. She also featured in the popular 1960s TV spy series 'The Avengers' while playing the character of "Cathy Gale".
Click Here To Get Test Series For SBI PO 2020
British Actress Honor Blackman's other well known works includes that of playing the goddess Hera in 1963 film 'Jason and the Argonauts', Laura West in the 1990s sitcom The Upper Hand as well as her theatre roles in production such as 'My Fair Lady','The Sound Of Music' and 'Cabaret'.