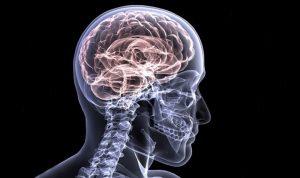 Scientists from Jawaharlal Nehru Centre For Advanced Scientific Research (JNCASR) has developed "Berberine" based Alzheimer inhibitor. To make a natural product based Alzheimer's inhibitor, scientists from JNCASR selected isoquinoline natural product Berberine which is found in India and China. The research work of scientists from JNCASR has been published in the scientific journal iSceince.
Click Here To Get Test Series For SBI PO 2020
Berberine is used in traditional medicine as well as other applications. Scientists modified berberine to "Ber-D" as it is poorly soluble and toxic to cells. The new product "Ber-D" is a soluble (aqueous) and acts as antioxidant. Scientists found new form of berberine i.e. "Ber-D" to be a multifunctional inhibitor of multifaceted amyloid toxicity of Alzheimer's disease. Hence, these multifunctional attributes of Ber-D makes it a promising candidate for developing essential therapeutics to treat multifaceted toxicity of Alzheimer's disease.