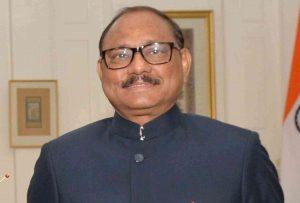 Judicial Member, Lokpal of India, Justice Ajay Kumar Tripathi passed away after getting infected from novel Coronavirus. He took oath as a Judicial Member of Lokpal of India in March 2019 and played an instrumental role in establishing the Institution of Lokpal of India.
Click Here To Get Test Series For SBI PO 2020
Justice Ajay Kumar Tripathi was a graduate in Economics (Hons) and studied law at Campus law Centre, Delhi University. He has served as the Additional Judge at Patna High Court in 2006 and also as the Permanent Judge of the High Court in 2007.