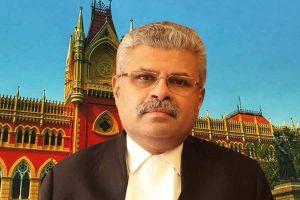 The Indian government has officially announced the appointment of Justice TS Sivagnanam as the Chief Justice of the Calcutta High Court. Justice Sivagnanam, who has been the senior-most judge at the court, had been serving as the Acting Chief Justice since March 31, 2023. The Supreme Court Collegium had recommended his appointment as the Chief Justice in February of the same year.
Buy Prime Test Series for all Banking, SSC, Insurance & other exams
Justice TS Sivagnanam was born on September 16, 1963, and began his legal practice in September 1986. He was appointed as an additional judge of the Madras High Court on March 31, 2009, and became a permanent judge on March 29, 2011. In October 2021, he was transferred to the Calcutta High Court where he has been serving since then. He is scheduled to retire on September 15, 2025.
About the Calcutta High Court
The Calcutta High Court is one of the oldest and most prestigious high courts in India. It was established in 1862, under the Indian High Courts Act, and is located in Kolkata, West Bengal. The Calcutta High Court has jurisdiction over the state of West Bengal and the Union Territory of Andaman and Nicobar Islands.
The Calcutta High Court has a rich history and has been the site of several important legal cases over the years. It has a total of 72 judges, including the Chief Justice, and has a sanctioned strength of 72 judges. The High Court has original jurisdiction over civil and criminal cases, as well as appellate jurisdiction over lower courts in the state.
The Calcutta High Court is known for its impressive architecture and has been designated as a heritage building by the Kolkata Municipal Corporation. It is also home to several important legal institutions, including the Bar Library Club, which is one of the oldest law libraries in the country.
Overall, the Calcutta High Court is a respected and important institution in the Indian legal system and plays a critical role in administering justice in the state of West Bengal.
You may also read this:
BARC director A K Mohanty appointed as new Atomic Energy Commission chairman