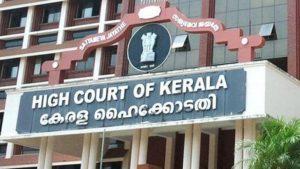 The Kerala High Court recently passed an order and banned all types of political movements in the college and school premises. Banning various forms agitations like gherao and sit-in in the campuses, the High Court also said no one can be persuaded to participate in such protests.
It observed that those who are not participating in the strike have every right to attend their classes and no one should force them to participate in agitations that affect the smooth conduct of classes. The court said that "the right to education is a fundamental right and no one has the right to violate that right."
The court said educational institutions can be made a venue for peaceful discussions. The judgment was delivered on a batch of petitions filed by various college and school managements against agitations in campuses disrupting the peaceful atmosphere prevailing there.
Important takeaways for all competitive exams:
Chief Minister of Kerala: Pinarayi Vijayan
Governor of Kerala: Arif Mohammed Khan.
Capital of Kerala: Thiruvananthapuram.