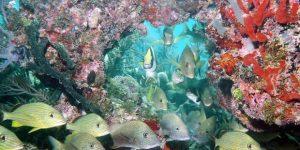 Kochi will host the 3rd international symposium on marine ecosystems challenges and opportunities (MECOS-3) from January 7 to 10. This symposium will be organised by the Marine Biological Association of India. Eminent marine scientists, oceanographers, fisheries researchers and marine biotechnologists from across the globe are expected to participate in the third international symposium on (MECOS-3).
The symposium is aimed at reviewing the concerns involved in the marine ecosystem and formulating strategies for the better and sustainable utilisation of marine wealth by enhancing livelihood options
Important takeaways for all competitive exams:
CM of Kerala: Pinarayi Vijayan; Governor of Kerala: Arif Mohammed Khan.
Source: The Hindu