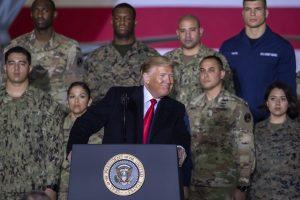 United States President Donald Trump has signed the 2020 National Defense Authorization Act. With the signing of the act, US has authorised the establishment of US Space Force. The US Space Force will become the 6th branch of the armed forces. Space Force would become the youngest US military branch, and the first new service since the establishment of the US Air Force back in 1947.
The Space Force would be part of the Department of the Air Force. The launch of the Space Force will be funded by an initial $40m for its first year. It will be led by Air Force General Jay Raymond.
Important takeaways for all competitive exams:
President of United States:Donald Trump; Capital: Washington, D.C.
Source: The Economic Times