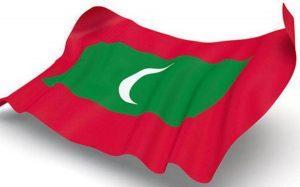 Maldives has returned to Commonwealth after its exit in 2016 and hence, has become the 54th member of the global body. The inclusion of Maldives into Commonwealth become effective from one minute past midnight on 1 February just after the exit of United Kingdom from the European union. The Commonwealth secretary general Patricia Scotland announced the rejoining of Maldives in the Commonwealth after ensuring Maldives' alignment with the values and principles of the Commonwealth and the consultations with the other Commonwealth nations for Maldives' readmission. Maldives became a member of the Commonwealth for the first time in 1982.
Why it left the global organisation?
Maldives left the Commonwealth in 2016. Maldives was threatened with suspension over its human rights record and lack of advancement in its democratic reform. Maldives quit the Commonwealth citing their treatment "unjust and unfair" under the presidency of former president Abdulla Yameen.
Readmission of Maldives in Commonwealth:
Maldives has shown development in its democratic reforms with the evidences of functioning democratic processes. President Ibrahim "Ibu" Mohamed Solih promoted the democracy in the island nation after his surprising victory in the 2018 presidential elections. After ensuring the processes, he applied to the secretary general to rejoin the Commonwealth. After the application process, Maldives faced an assessment including two site visits and consultations to prove its alignment with the rules and regulations agreed by the Commonwealth heads of government in Kampala during their meet in 2007.
According to the Commonwealth heads of government, a country can become its member only if the country has subscribed to the values and principles of the Commonwealth charter and committed to develop free and democratic societies along the promotion of peace and prosperity.