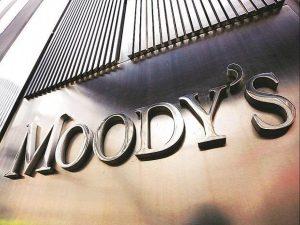 The sovereign rating of India has been downgraded by the Moody's Investors Service to "Baa3". The rating has been lowered from "Baa2" to "Baa3" citing the challenges faced by India in implementing the policies in order to reduce the risks of a sustained period of low growth and deteriorating fiscal position. "Baa3" is the lowest investment grade that is just a notch above the junk status.
Moody's Investors Service has also expected contraction by 4% in the India's real GDP in fiscal 2021, due to the shock from the coronavirus pandemic as well as the related lockdown measures taken by India to contain the COVID-19 pandemic. It has also expected the growth of 8.7% in fiscal 2022.
Click Here To Get Test Series For SBI PO 2020
What Is a Sovereign Credit Rating?
The independent analysis of the creditworthiness of a country or sovereign entity is called "sovereign credit rating". It provides the investors an idea about the level of risk associated with investing in the debt of a particular country by evaluating the economic and political environment of the country.
Find More News on Economy Here