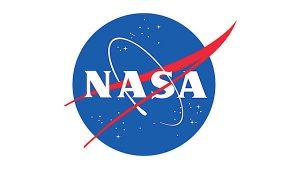 National Aeronautics and Space Administration (NASA) has selected the new mission, called the Sun Radio Interferometer Space Experiment (SunRISE). The SunRISE will look into how the Sun generates and releases giant space weather storms (known as solar particle storms) into planetary space.
Click Here To Get Test Series For SBI PO 2020
The study will help to protect the astronauts that travel to the moon & mars by providing better information on how the Sun's radiation affects the space environment in which they travel. The mission is led by Justin Kasper at the University of Michigan in Ann Arbor & also managed by NASA's Jet Propulsion Laboratory (JPL). NASA has awarded USD 62.6 million to design, build and launch SunRISE before July 1, 2023.
What is SunRISE?
SunRISE is an array of 6 CubeSats, where each is about the size of a toaster oven, observes radio images of low-frequency emission from solar activity and shares them through NASA's Deep Space Network.
The constellation of CubeSats will fly within 6 miles(9.6kms) of each other above the earth's atmosphere so as not to block the SunRISE's observed radio signals.
The 6 CubeSats together form a 3D map; it shows where the giant particle erupts in the sun form and how they evolve when expanded outward into space.
It will help decide what initiatives & accelerates these giant jets of radiation.
For the 1st time, 6 individual spacecraft will also work together to pattern the magnetic field lines reaching from the Sun out into interplanetary space.
Important takeaways for all competitive exams:
The administrator of the National Aeronautics and Space Administration (NASA): Jim Bridenstine.
Headquarters of NASA: Washington D.C., United States.