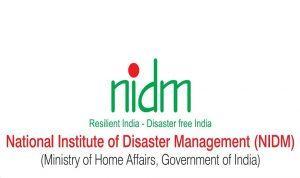 The National Conference on Coastal Disaster Risk Reduction and Resilience (CDRR&R) 2020 was held in New Delhi. The national conference was organised by the National Institute of Disaster Management (NIDM). The aim of the conference was to enhance human capacity in terms of better understanding about coastal disaster risks and effective collaborative actions with the implementation of Prime Minister's 10-point agenda and Sendai Framework for Disaster Risk Reduction. The national conference featured the participation of over 175 participants from various central and state organisation/departments.
Key features of the national conference:
The national conference deliberated on the recent advances to enhance the understanding of the problems and solutions on different facets for coastal disaster risk reduction and resilience.
It also stressed on the circulation of information related to national and local strategies for coastal disaster risk reduction and resilience.