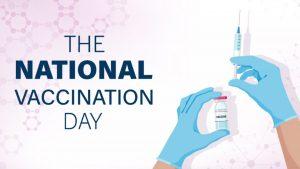 In India, the National Vaccination Day (also known as National Immunisation Day (IMD)) is observed on 16 March every year, to convey the importance of vaccination to the entire nation. The day was first observed in the year 1995. In 2022, the National Immunization Day is important since the Government of India has started the COVID-19 vaccination for children between 15 to 18 years of age and booster dose for senior citizens. The theme for National Vaccination Day or National Immunisation Day 2022 is "Vaccines Work for all". 
Buy Prime Test Series for all Banking, SSC, Insurance & other exams
History of the day:
It was in 1995 that India started the Pulse Polio Programme and the first dose of Oral Polio Vaccine was given. According to the World Health Organization, immunization is a process through which an individual's immune system becomes fortified against foreign harm causing agents.
What is Vaccination?
Vaccination is the most effective method of preventing highly infectious diseases. Extensive immunity due to vaccination is mostly responsible for the worldwide eradication of smallpox and the restraint of diseases such as polio, measles, and tetanus from a large amount of the world. The World Health Organization (WHO) informs that licensed vaccines are currently available to prevent or add to the prevention and control of twenty-five preventable infections.