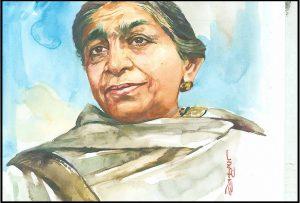 In India, the National Women's Day is observed every year on 13 February to commemorate the birth anniversary of Sarojini Naidu. This year Nation celebrates its 142nd Birth Anniversary. She was born on February 13, 1879. She was famous for her nickname 'Nightingale of India' or 'Bharat Kokila' because of her poems.
WARRIOR 5.0 Batch for SBI, RRB, RBI and IBPS Exams Banking Awareness Online Coaching | Bilingual
Sarojini Naidu was not only a freedom fighter, but she also became the first woman governor of the United Provinces, the present Uttar Pradesh. She was one of the forefront leaders who led the Civil Disobedience Movement and the Quit India Movement. She was an important figure in India's struggle for independence from colonial rule.