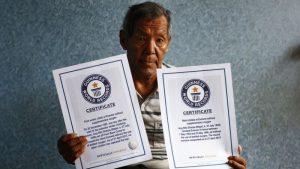 Nepal-based Ang Rita Sherpa, the first man to climb Mount Everest 10 times, passed away. He made all the ascents to the world's tallest mountain between 1983 and 1996 and that too without bottled oxygen. He was therefore also known as the "snow leopard" for his climbing skills.
WARRIOR 3.0 | Banking Awareness Batch for SBI, RRB, RBI and IBPS Exams | Bilingual | Live Class
The mountaineering legend was awarded a prestigious Guinness World Record certificate for making the most number of successful ascents on the 8,848-meter Mt Everest without using supplemental oxygen. The Guinness World Record has also recognised him as the first man to climb Everest in winter without supplementary oxygen in December 1987.