In a symbolic ceremony, Indian Prime Minister Narendra Modi handed over the G20 Presidency gavel to Brazil's President, marking the transition of leadership within the elite group. The transfer of power took place with warm diplomatic exchanges, emphasizing the importance of cooperation and shared priorities.
G20 Presidency: Congratulations to Brazil and President Lula da Silva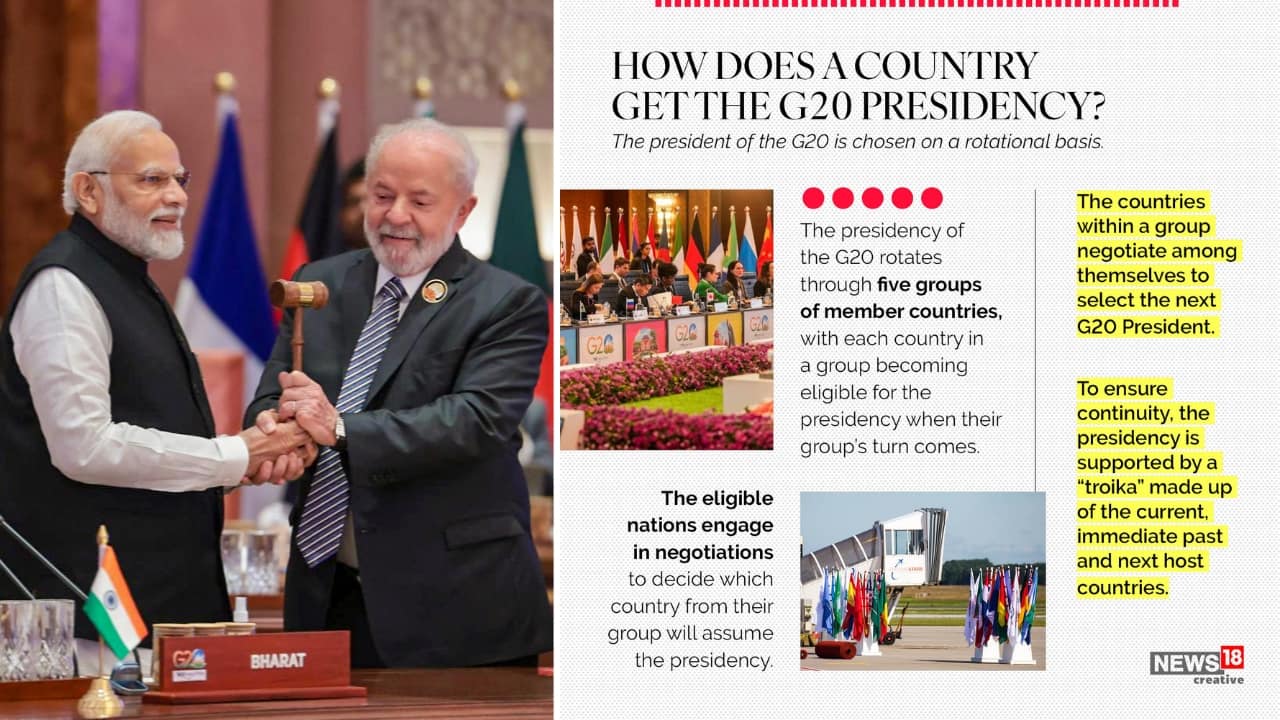 Prime Minister Modi congratulated Brazil's President, Lula da Silva, and referred to him as a friend. This gesture signified the strong relations between the two nations. Brazil was set to assume the G20 Presidency officially on December 1.
G20 Priorities Under Brazil's Leadership
During the handover ceremony, President Lula da Silva outlined the priorities that Brazil would focus on during its G20 Presidency. These included:
Social Inclusion and Fight Against Hunger: Highlighting the importance of addressing social inequalities and hunger on a global scale.

Energy Transition and Sustainable Development: Emphasizing the need for a sustainable approach to energy and overall development.

Reform of Global Governance Institutions: Advocating for greater representation of emerging countries in organizations like the UN Security Council, World Bank, and IMF.
Proposed Virtual G20 Session
Prime Minister Modi proposed the idea of convening a virtual session of the G20 at the end of November. The aim of this session would be to review the discussions and proposals made during the summit. Modi expressed his hope that all G20 member countries would participate in this session to further their cooperation and agenda.
International Reactions to G20 Summit Declaration
Russia and the United States both praised the G20 Summit declaration, which was adopted in New Delhi. The declaration notably refrained from directly criticizing Russia for its actions in Ukraine but instead focused on addressing the human suffering caused by the conflict and the principle of not using force to seize territory.
Russia's Perspective: Svetlana Lukash, the Russian G20 negotiator, expressed satisfaction with the balanced nature of the declaration, emphasizing the importance of collective action for peace and conflict resolution.

US Perspective: White House national security adviser Jake Sullivan commended the declaration for standing up for the principle that states should not use force to acquire territory or violate the territorial integrity of other nations.

Other Reactions: Germany and Britain also praised the resolution, while Ukraine expressed disappointment, stating that it had little to be proud of in the declaration.
Find More News related to Summits and Conferences