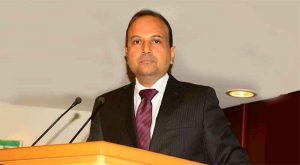 According to External Affairs Ministry Spokesperson Anurag Srivastava, due to the global COVID-19 situation, it has been decided that this year there will not be a foreign Head of State or Head of Government as the Chief Guest for the Republic Day event. President Ramnath Kovind will take the salute at the parade this time. This will be the first time in over five decades that India will not have a chief guest at the Republic Day parade.
This comes days after United Kingdom (UK) Prime Minister Boris Johnson cancelled his visit to India. Boris Jonhson was scheduled to be the chief guest at India's Republic Day parade on January 26.
WARRIOR 4.0 | Banking Awareness Batch for SBI, RRB, RBI and IBPS Exams | Bilingual | Live Class
History of Republic Day event:
In 2020, Brazil President Jair Bolsonaro was the chief guest.
The last time such a situation arose was in 1966 when no Chief Guest was present at the event which was held days after the demise of Prime Minister Lal Bahadur Shastri in Tashkent and the death of nuclear scientist Homi Bhabha in an air crash.
Foreign leaders have graced the Republic Day parades every year barring 1952, 1953 and 1966.
Indonesian President Sukarno was the first chief guest to grace Republic Day in 1950.