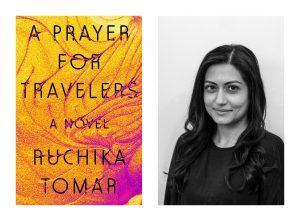 Critically-acclaimed debut novelist Ruchika Tomar is the winner of the 2020 PEN/Hemingway Award for Debut Novel, for "A Prayer for Travelers". It was published on July 9, 2019. The Novel states about the friendship of 2 women which grows complicated until the relationship breaks apart and one of the friends disappear. Ruchika Tomar hails from California & is currently working as a lecturer at Stanford University.
Click Here To Get Test Series For All Banking Exams
Mary Hemingway founded the award in 1976 to honour her late husband Ernest Hemingway who is an American journalist, novelist, short-story writer, and sportsman. The award honours the debut novel which is of extraordinary merit by an American author who has never published a full-length book of fiction. The award includes a prize of USD 25,000 & also a 1-month residency fellowship (includes all finalists & runner up) at the Ucross Foundation in Wyoming, worth USD 10,000.